Welcome to the 6th Microbiome Movement - Drug Development Summit
The most comprehensive forum for microbiome drug developers, the Microbiome Movement – Drug Development Summit returns for its sixth iteration!
Continuing to unite the most forward thinking researchers from the biopharmaceutical industry, our unrivaled program will uncover microbiome functionality and mechanisms, advance clinical development, overcome the key CMC challenges, whilst also discovering and applying microbiome biomarkers for improved clinical outcomes. This is THE must attend conference for microbiome drug developers.
Recent clinical successes within the space are paving the way for the first FDA approved microbiome therapeutic, however, there still remains a number of unique scientific and practical challenges that must be overcome to pursue the causal role of the microbiome in disease, and translate the complex science into realized and effective therapies that improve patient outcomes.
Our end-to-end discussion will unite 200+ key decision-makers to provide you with valuable insights into the latest scientific discoveries and industry progress, to help overcome the obstacles holding back therapeutic approval. This summit provides unique a platform for lasting connections with leaders at the cutting edge of making microbiome therapeutics an effective reality.
The 6th Microbiome Movement – Drug Development Summit is the perfect opportunity for the industry to take a collaborative approach to close the clinical gap, discover the next generation of microbiome-based therapeutics, and establish new partnerships to accelerate your research.
4 Areas that Define the Drug Development Summit
Understanding Microbiome Function & Pre-Clinical Development
Uncover microbiome functionality, discover the appraoches to identifying new therapeutic targets, and advance novel therapeutics from discovery through pre-clinical development
Clinical Translation & Manufacturing of Microbiome Therapeutics
Hear from subject experts to overcome key clinical development challenges, and to optimize CMC and product quality, to drive your products through the clinic faster
Microbiome Biomarkers, Patient Stratification & Diagnostics 
Discover approaches to identifying microbiome biomarkers with clinical utility, and uncover how biomarkers are being used to improve stratification, in order to improve the outcomes of your clinical studies
Pre-Conference Immune-Disease Focus Day


Explore the latest scientific research understanding the role of the microbiome in immune-mediated diseases to better develop microbiome candidates focused on immuno-oncology and IBD
Hear What the Microbiome Community Says
"The Microbiome Movement – Drug Development Summit is the premier meeting in the microbiome field, and a "must-attend" for those involved in microbiome related drug development"
Blake Wise, Novome Biotechnologies
"This summit offers great opportunity for researchers to share findings and advancements in the microbiome field, and greatly fosters the development of microbiome-based therapeutics and diagnostis"
Xue Liang, Merck Exploratory Science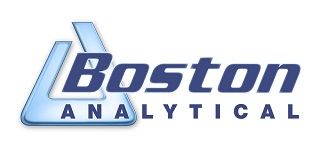 Other Confirmed Partners: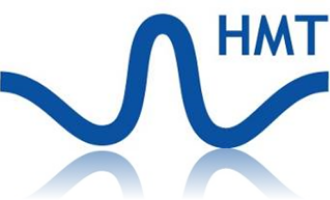 Other Events In The Series