Arranta Bio
Lead Partner
Arranta Bio is a contract development and manufacturing organization (CDMO) specifically established to focus on serving companies seeking to develop and commercialize therapies targeting the human microbiome. With a ten-year legacy as Captozyme, Arranta's has a proven track record with 125 species in process development and contract manufacturing of live biopharmaceuticals, and provides the resources necessary to help clients to deliver promising new microbiome therapies to meet the needs of patients.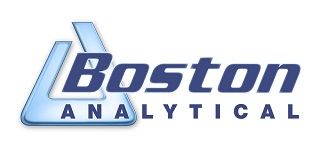 Boston Analytical
Expertise Partner
Boston Analytical, the Life Sciences Division of Alpha Analytical, is a cGMP compliant, FDA/DEA registered, ISO/ IEC-17025:2005 certified analytical laboratory located in Salem, NH. We can provide all of the identity, purity and potency analyses necessary to characterize your microbiome product. Boston Analytical has a proven track record with sponsors on a variety of Microbiome programs including both Spore Fraction and Defined Drug Product manufacturing processes. We employ Labware Inc's™ LIMS & ELN software with on-line data access for your convenience.
Bacthera
Expertise Partner
Bacthera, a CDMO located in Switzerland and Denmark, was founded to enable the Live Biotherapeutic Industry realize the therapeutic value of LBP's. We do so by supporting our customers with microbiology know-how, process expertise and industry changing innovation from pre-clinical to commercialization, from start-up to multinational pharma company, with best-in-class process technologies, strictly anaerobic strain handling and experienced staff. In sum, Bacthera actively work to de-risk the growing LBP industry with frictionless CMC development services and manufacturing solutions.
CosmosID Bio 
Expertise Partner
CosmosID® is a global leader in supporting the pharmaceutical sector with CLIA-certified, ICH-GCP compliant microbiome and microbial isolate solutions for applications such as pre-clinical, clinical, CMC and regulatory support.
In addition to Next Generation Sequencing workflows, CosmosID also offers validated, industry-leading bioinformatics, yielding multi-kingdom, strain-level resolution with leading sensitivity and precision.
CosmosID-HUB, a user-friendly and interactive software for comparative analysis of microbiome data, complete with dynamic charts, visualizations, and statistics is used by researchers around the world for enabling downstream analysis & interpretation.
EzBiome
Hosting Partner
EzBiome is a microbiome company specialized in precision taxonomy, curated databases, and cutting-edge genomic intelligence. Our mission is to accelerate the discovery and development of novel transformative therapeutics and companion diagnostics for microbiome-related diseases.
Our vision is to become world's most customer centric microbiome company serving the global community with revolutionary platform and solutions to educate, inspire and harness microbiome treasure for the benefit of mankind.
List Biological Laboratories, Inc.
Program Partner
List Labs is an experienced contract development and manufacturing organization (CDMO) harnessing bacteria's potential for a healthier world. We offer a refreshingly flexible approach to clients seeking a CDMO for Live Biotherapeutic Products (LBP) derived from beneficial bacteria. Partner with List Labs as your CDMO and experience our uniquely collaborative and transparent culture.  With over 40 years of experience, our expertise encompasses aerobes, anaerobes, and spore formers, process development and scale up, analytical development and QC testing, aseptic filling, purification, lyophilization, and cGMP manufacturing for clinical trials and future commercial launch. List Labs produced the first LBP for clinical trial, before LBP was even an acronym, followed by dozens of products that led to successful clinical LBP programs. List Labs provides a solid foundation in science, purpose-built state of the art facilities, and a passionate team to ensure the success of your LBP project.
Anaerobe Systems
Exhibition Partner
Anaerobe Systems produces the world's only true pre-reduced anaerobically sterilized (PRAS) culture media: poured and packaged
under anaerobic conditions. Founded over 40 years ago, for scientists by scientists, Anaerobe Systems has discovered practical and efficient ways to maximize anaerobic culture techniques.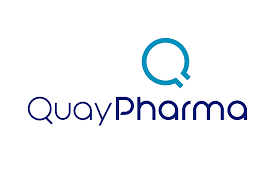 Quay Pharma

Program Partner
Quay Pharmaceuticals is a privately owned  CDMO working from FDA and MHRA inspected facilities. We are licenced to formulate and manufacture finished dosage forms for live biotherapeutics as well as small large molecules. In the live biotherapeutic space we work with consortia and single strain for drug delivery in oral, pessary and topical formats. Working as part of your team we rapidly and effectively bring products through development to First in Human studies to deliver success. We have worked on more than 50 plus strains from Phase I to Phase III projects and we are currently preparing for Commercial project.
Biomodels
Program Partner
Biomodels LLC, a preclinical CRO, conducts predictive and translational studies for biotechnology and pharmaceutical companies in the areas of cancer/cancer supportive care, inflammatory & autoimmune diseases, and fibrosis, in addition to several other clinical indications. Biomodels specializes in (non-GLP) efficacy studies that optimize dose, schedule, and define mechanism of action. Additionally, Biomodels' state of the art Germ-Free and Gnotobiotic animal facility allows for the analysis of the role of the microbiota both in disease pathogenesis and in therapeutic efficacy.
Biose Industrie

Program Partner
Biose Industrie is a Contract Development and Manufacturing Organization (CDMO), specialised in Live Biotherapeutic Products. Founded in 1951 by pharmacists and microbiologists, Biose Industrie has been manufacturing drug substance and drug products based on microorganisms for 60 years. Company, with 10 000m² of GMP facilty, offers product development at laboratory and pilot scale specialised in microbiology for aerobie and anaerobie strains and is Drug GMP certified for the manufacturing of API, clinical batches and commercial products.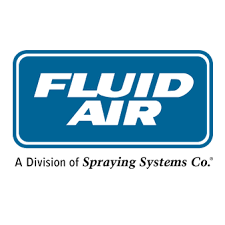 Fluid Air
Program Partner
Founded in 1983, Fluid Air specializes in solid dosage technology. A division of Spraying Systems, Fluid Air is an award-winning developer of equipment and custom solutions used for modifying and creating powders and particles. Our fluid beds, mixers, mills, tablet coating systems and patented PolarDry electrostatic spray dryers are used to help the pharmaceutical, nutraceutical, food, fine chemical, agriculture, and biopharmaceutical industries daily. Multiple case studies reveal that PolarDry consistently outperforms freeze drying, at the same cost as conventional spray drying, but with superior product stability and viability.
ProDigest
Exhibition Partner
ProDigest is a product leader in the development of unique laboratory models of the human and animal gastrointestinal tract (SHIME®). These models allow to obtain unique insight in gut processes associated to the intestinal fate of actives and to study the complete gut microbiome under controlled conditions. ProDigest is globally active as a service provider for food and pharmaceutical companies and installs its technology in selected R&D facilities around the world. Furthermore, ProDigest has set up a number of product development projects in relation to the gut microbiota management and novel biotherapeutics.
Clinical Microbiomics
Program Partner