Microbiotica
Industry Partner: 
Initially built out of 10 years' investment in the Wellcome Sanger Institute and based in Cambridge UK, Microbiotica identifies gut bacteria linked to patient phenotype with unprecedented precision in order to develop validated live bacterial therapeutics and biomarkers based on clinical datasets. The company is in development with best-in-class live bacterial therapeutics for immuno-oncology and ulcerative colitis, and has partnerships with Genentech, Cancer Research UK, University of Cambridge and University of Adelaide.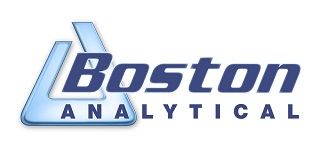 Boston Analytical
Lead Partner: 
Boston Analytical, the Life Sciences Division of Alpha Analytical, is a cGMP compliant, FDA/DEA registered, ISO/ IEC-17025:2005 certified analytical laboratory located in Salem, NH. We can provide all of the identity, purity and potency analyses necessary to characterize your microbiome product. Boston Analytical has a proven track record with sponsors on a variety of Microbiome programs including both Spore Fraction and Defined Drug Product manufacturing processes. We employ Labware Inc's™ LIMS & ELN software with on-line data access for your convenience.
Arranta Bio
Expertise Partner:
Arranta Bio is a contract development and manufacturing organization (CDMO) specifically established to focus on serving companies seeking to develop and commercialize therapies targeting the human microbiome. With a ten-year legacy as Captozyme, Arranta's has a proven track record with 125 species in process development and contract manufacturing of live biopharmaceuticals, and provides the resources necessary to help clients to deliver promising new microbiome therapies to meet the needs of patients. 
Bacthera
Expertise Partner:
Bacthera, a CDMO located in Switzerland and Denmark, was founded to enable the Live Biotherapeutic Industry realize the therapeutic value of LBP's. We do so by supporting our customers with microbiology know-how, process expertise and industry changing innovation from pre-clinical to commercialization, from start-up to multinational pharma company, with best-in-class process technologies, strictly anaerobic strain handling and experienced staff. In sum, Bacthera actively work to de-risk the growing LBP industry with frictionless CMC development services and manufacturing solutions.
vermicon AG
Expertise Partner:
vermicon AG provides innovative technologies, specific microbiological expertise and cultivation-independent methods for the in  situ identification, quantification and visualization of microorganisms. By using FISH (Fluorescence In Situ Hybridization), Flow Cytometry and individually adapted solutions, vermicon supports pharmaceutical companies and CDMOs involved in the development and production of microbiome-based therapeutics. The company services are GMP certified and include solutions for all stages of the production chain, from research and development to the final product. They uncover mechanisms and correlations that cannot be determined by using sequence data or conventional cultivation methods only.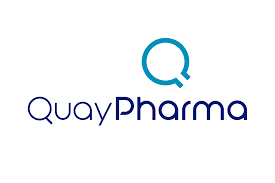 Quay Pharma
Program Partner:
Quay Pharmaceuticals is a privately owned CDMO working from FDA and MHRA inspected facilities. We are licenced to formulate and manufacture finished dosage forms for live biotherapeutics as well as small large molecules. In the live biotherapeutic space we work with consortia and single strain for drug delivery in oral, pessary and topical formats. Working as part of your team we rapidly and effectively bring products through development to First in Human studies to deliver success. We have worked on more than 50 plus strains from Phase I to Phase III projects and we are currently preparing for Commercial project.
Bio-Me
Program Partner:
Bio-Me is transforming microbiome analysis, making it possible to analyze hundreds of fecal samples in less than a day, with high resolution and reproducibility and at an affordable cost. Combined with our exclusive biobank and extensive patient database, Bio-Me's Precision Microbiome Profiling platform (PMP) will enable microbiome-based Companion Diagnostics and discovery of novel drug targets to improve health and well-being worldwide.
Metabolon
Program Partner:
Metabolon, Inc., is the global leader in revealing new biological insights through metabolomics, harnessing the power of its Precision Metabolomics™ Platform to provide insights of disease state and physiological reactions in the present time. The company offers metabolomics solutions from discovery through clinical trials and product life-cycle management. Metabolon delivers biologically relevant insights to address some of the most difficult and pressing questions in the life sciences, helping to accelerate research and product development success.
List Biological Laboratories, Inc.
Innovation Partner:
Since 1978 List Biological Laboratories, Inc. has been the leading manufacturer of bacterial products for research. Leveraging decades of experience growing microorganisms, List Labs offers GMP manufacturing of Live Biotherapeutic Products (LBP) for clinical trials. We have developed products for many microbiome companies from technology transfer through GMP production, including cultivation of aerobic, anaerobic and spore-forming bacteria. List Labs is your ideal full service CDMO, with the flexibility and expertise to customize a successful development path for your microbiome product. Contact us to discuss your project soon!
Oncodesign
Innovation Partner:
Oncodesign is an international biopharmaceutical company dedicated to precision medicine. Oncodesign has acquired a unique scientific know-how by working with over 1000 clients. This experience relies on the use of comprehensive technological platforms combining state-of-the-art medicinal chemistry, pharmacology, bioanalysis, pharmaco-imaging and artificial intelligence. Therefore, Oncodesign can orient, drive & execute the development of drug candidates from hit findings up to early clinical phases in oncology and autoimmune/inflammatory diseases.
Biose Industrie
Innovation Partner:
Biose Industrie is the world leading fully integrated CDMO for LBP process development and production of both drug substance & Drug Product. We have nearly 70 years' experience of developing and producing bacteria under full GMP pharma conditions. We've produced many strict anaerobes in large industrial volumes for later stage clinical trials and currently service a large share of the LBP market place upon the back of the excellent results we have offered for our clients.
Fluid Air
Innovation Partner:
Fluid Air has established itself as an innovator in developing equipment for the modification and creation of powders and particles, and provider of customized solutions to solid dosage process challenges across several industries including; pharmaceuticals, nutraceuticals, foods, fine chemical & cosmetics. PolarDry® Electrostatic Spray Dryers can produce small-scale samples with minimum product loss, making research of new products more efficient and cost-effective before committing to full-scale testing. PolarDry® utilizes electrostatic technology which drives water to the shell and active to the core, lowering the evaporation temperature and eliminating active ingredient loss, degradation, or denaturalization, resulting in stunning encapsulation efficiency.
ProDigest
Exhibition Partner:
ProDigest is a product leader in the development of unique laboratory models of the human and animal gastrointestinal tract (SHIME®). These models allow to obtain unique insight in gut processes associated to the intestinal fate of actives and to study the complete gut microbiome under controlled conditions. ProDigest is globally active as a service provider for food and pharmaceutical companies and installs its technology in selected R&D facilities around the world. Furthermore, ProDigest has set up a number of product development projects in relation to the gut microbiota management and novel biotherapeutics.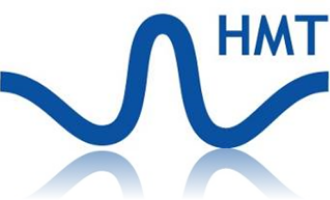 Human Metabolome Technologies (HMT)
Exhibition Partner:
Human Metabolome Technologies (HMT) is a quantitative and comparative profiling metabolomics company focused on solutions for research and quality control. HMT uses CE/MS and LC/MS technologies in combination with sophisticated statistical informatics and database
searching to perform metabolite identification and biomarker discovery in pharmaceutical, agricultural, nutritional and food industries.